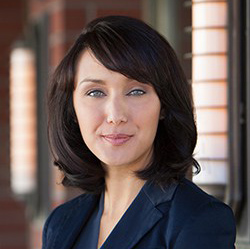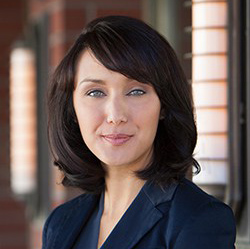 A licensed attorney in Colorado since 2006, Laura has been a litigator since the inception of her legal career. She specializes in commercial litigation, insurance defense, construction law, and real estate litigation.
Having been a litigator her entire career, Laura has extensive experience in all aspects of litigation including motions practice, discovery (written and depositions), settlement conference, hearings, trials, etc. She has experience in state courts (district and administrative courts), as well as Federal Courts. Laura also practices nationally via Pro Hac Vice and has experience in trials to both judges and juries in courtrooms all over the state.
Laura has experience in both small cases and extremely complex multiparty litigation. Some of her successes include achieving a no-pay settlement in a construction defect case in which Plaintiff sought $17 million total and $1,000,000 from her client, and obtaining defense victories in numerous jury trials and trials to the court.
A Colorado native, Laura grew up in the Westwood neighborhood of Denver and the Belmar area of Lakewood. She attended the University of Colorado for both her undergraduate degree and law school. Outside of the office Laura enjoys spending time with her husband and two young boys.