Cases of medical malpractice refer to errors deviating from standard practice by healthcare providers. When a victim of medical malpractice has survived, the efforts to stabilize the health conditions of the individual often involve costly medical expenses and wage loss due to extended periods of rest and recovery. Medical malpractice may have catastrophic consequences, such as brain trauma, paralysis, disfigurement, and even death. It is imperative to contact a Denver personal injury law firm capable of investigating the individuals or entities liable for medical malpractice, and representing victims to receive a just compensation. As part of our areas of practice, Foster Graham Milstein & Calisher provides you with competent medical malpractice attorneys ready to aggressively pursue a substantial compensation to ease the emotional distress that accompanies fatal cases of medical malpractice.
If you suspect you or a loved one has been a victim of medical malpractice, please contact our FGMC Medical Malpractice attorneys at (855) 567-2141 or contact us online to obtain legal advice and service free of charge until we win your case.
What is medical malpractice?
Medical malpractice refers to the medical care provided by a health care professional which falls below the acknowledged standard practice of medicine, and results in injury or death of the patient. Most often, medical malpractice is the product of professional negligence, medical error, or unskilled care to a patient.
Why should I contact an attorney if I suspect a medical malpractice case?
Although many patients suffer from harm to their health, it is not always the case that medical malpractice was the primary cause for the damage. Healthcare providers are only liable for the failure to provide the quality of service that other reasonably competent healthcare professional would have exercised under similar situations. There are many factors to take into consideration when determining liability regarding the health harm a patient has suffered. Personal injury attorneys are trained to determine whether legal action is warranted or not. If so, personal injury attorneys are required to prove that the harm suffered by the patient has resulted directly from a negligent, erred, or unskilled treatment.
Proving Medical Malpractice
Any individual who alleges to be a victim of medical malpractice, as well as the corresponding legal representative of such individual must present proof of four elements:
1. Duty of care was owed by the physician: Once a healthcare provider agrees to treat a patient, he or she has a medical duty to provide capable care.
2. The provider failed to conform to accepted medical treatment: Proof must present how the treatment differs from that offered by other healthcare professionals.
3. The patient has suffered an injury or health damage: Proof of injury can include but is not limited to both physical and emotional effects of the treatment prescribed.
4. The health damage was caused by the substandard treatment provided by a healthcare professional.
Presenting valid and truthful evidence to prove a medical malpractice case requires the experience and knowledge of a personal injury attorney capable of defending your case.
What can FGMC do in a medical malpractice case?
Our personal injury attorneys at Foster Graham Milstein & Calisher are trained to determine liability when a client suspects medical malpractice has occurred. Our attorneys are involved throughout the process of your case, by working with distinct healthcare professionals who help in the reading of medical records and practices to determine what fell below the standard of care in the pertinent case. Our personal injury attorneys are ready to defend your right to a monetary compensation because, at FGMC, we understand the severity of a medical malpractice case and the fatal consequences it brings along for you and your family
Our FGMC attorneys look forward to providing you with excellent service free of charge until we win your case. If you or a loved one has been a victim of medical malpractice, contact our Denver Medical Malpractice attorneys at (303) 333-9810 or contact us online.
Client Victories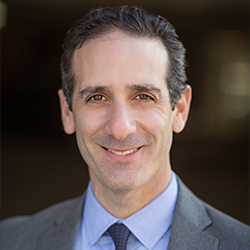 Partner