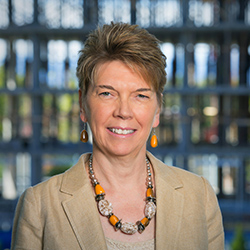 Michelle has been involved in the construction industry for over 25 years as both an engineer and an attorney, and has extensive experience providing legal advice and support for highly technical and complex projects in the construction engineering land development fields. Her client-focused and outcome-oriented approach helps Michelle facilitate timely resolutions of matters with maximum results.
By combining her legal and engineering education and experience, Michelle provides clients solutions which are technically sound, yet practical to implement. Having first moved to Colorado to work as an engineer for the U.S. Army Corps of Engineers in 1984, Michelle has lived and worked in the Centennial State on three separate occasions departing only when family and professional commitments have required her to leave her adopted home state.
In addition to serving clients at FGMC, Michelle serves as General Counsel for Concrete Express, Inc. (CEI).