Laura M. Martinez
PARTNER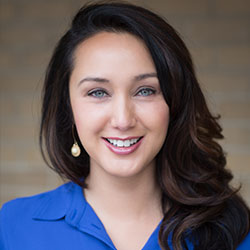 Laura has been a litigator since the inception of her legal career. As a result, she has broad experience in a variety of civil litigation areas ranging from mortgage litigation to defamation. It is this broad knowledge base that allows her to provide extraordinary guidance to clients.
Laura handles both small cases and extremely complex multiparty litigation, and ensures that each case (whether big or small) is provided the same attention and focus. She recently secured a jury verdict of $722,250 in a Plaintiff's personal injury trial. On the defense side, Laura has obtained defense verdicts in numerous jury trials and trials to the court throughout the state. Although Laura has numerous trial successes (on both the Plaintiff's side and the defense) she also has demonstrated victories in getting her clients out of lawsuits prior to trial. One of the numerous achievements in this regard includes achieving a no-pay settlement in a multiparty construction defect case in which Plaintiff sought $17 million total and $1,000,000,000 from her client.
A Colorado native, Laura grew up in the Westwood neighborhood of Denver and the Belmar area of Lakewood. Outside of the office Laura enjoys spending time with her husband and two young boys.