David WM. Foster
PARTNER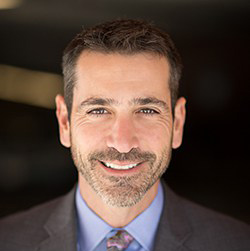 David is a co-managing partner of Foster Graham Milstein & Calisher LLP.  Originally founded in 1999, Foster Graham Milstein & Calisher LLP (FGMC) was quickly recognized as one of Denver's "up and coming" law firms by providing effective and innovative legal representation focused on the achievement of client goals. Due to its entrepreneurial approach and fresh perspective, the Denver Business Journal featured FGMC's attorneys as emerging "Young Guns" on the local legal scene in 2001. Since then, FGMC's dedication to excellence and its singular focus on the interests of its clients has witnessed the rapid growth of the firm into a vibrant, multi-faceted practice.
FGMC represents the coming together of a highly experienced and energetic group of attorneys acquainted with one another from prior business and prior practice in larger firms and as in-house counsel. FGMC was founded on the belief that there was a better way to serve the client. Their growth and success confirms that they were right – and that their clients understand and respect the value of forging a collaborative, proactive relationship with the lawyers who advocate and protect their interests.
David's practice is adept at balancing public and private interests and has been achieving serious results for his clients for over 20 years by consistently finding a better way to do the deal – better in terms of creativity, efficiency and the ability to bring parties with seemingly disparate interests to common ground.
David is experienced in the complexities of all areas of land use law and real estate development including entitlements, annexation, infill redevelopment, mixed-use, zoning, transportation and infrastructure development, facilities development agreements, and intergovernmental agreements. David has worked with numerous governmental jurisdictions in assisting clients in the development of real property in Colorado.