Danny S. Foster
PARTNER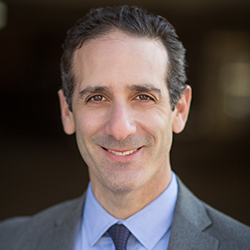 A founding partner and co-managing partner of Foster Graham Milstein & Calisher LLP, Danny Foster focuses his representation on helping individuals and families who have suffered serious personal injuries as a result of car accidents, bicycle accidents, motorcycle accidents, slip and falls, medical malpractice and other forms of negligent conduct.
Being the best at representing personal injury clients requires a commitment to learning the complex medical issues and understanding how the insurance companies operate, as well as not being afraid to litigate cases when the insurance company tries to take advantage.  That's where Danny's prior experience helps him be such a strong advocate for the injured.
From 1997 to 1999 Danny was a trial deputy in the Denver District Attorney's office, and over the past 17 years, he has first chaired close to 100 jury or court trials, as well as handled hundreds of administrative and Constitutional hearings before municipal, state and federal courts.
"We are NOT a mill; we only handle a select group of personal injury matters. We do NOT advertise on TV and believe that those law firms that do advertise in such a manner cannot offer the same level of partner attention that each and every client deserves."
Danny personally handles or supervises all of the personal injury cases that come into Foster, Graham, Milstein & Calisher, LLP.
Danny's trial experience and knowledge of the court system has made him a go-to expert and over the years he has been interviewed numerous times by the media regarding his opinion on important cases in Colorado including the Jessica Ridgeway murder and the James Holmes trial.
Due to this experience, commitment and knowledge of trial work and personal injury matters, Danny is in a unique position to help those in need.
"I believe helping people injured in personal injury cases is one of the highest callings a lawyer can have."
Danny's enthusiasm and passion carry over into his work with the community as well.  Danny serves on several local non-profit boards and volunteers as a debate team coach for a local middle school.  A Denver native, he enjoys running, skiing, scuba diving and the Denver Broncos!  He is married to  elementary school teacher Becky Foster who routinely beats him in every race they run together.  He is also a proud parent of three wonderful children who have learned to argue as passionately as their father.