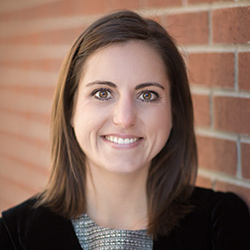 Alexandra ("Alex") is a member of the firm's Land Use and Real Estate group. Her practice also includes representing clients in business and corporate matters. Alex applies diligence, thoughtfulness and gumption to advocate her clients' interests, whether it be representing a leading national commercial developer in multi-million dollar real estate transactions, or helping a private landowner navigate administrative obstacles to achieve their desired use of property.
Alex is a Denver native, but spent significant time on the east coast, where she attended Brown University and Benjamin N. Cardozo School of Law in New York City. She is an avid reader, loves live music and travelling, and on a perfect ski day can be found relishing the great indoors.
Prior to joining FGMC, Alex worked as a law clerk at The Madison Square Garden Company, a mid-sized business and commercial law firm in Denver, the New York State Office of the Attorney General's Social Justice Division, and the Denver District Attorney's Office.